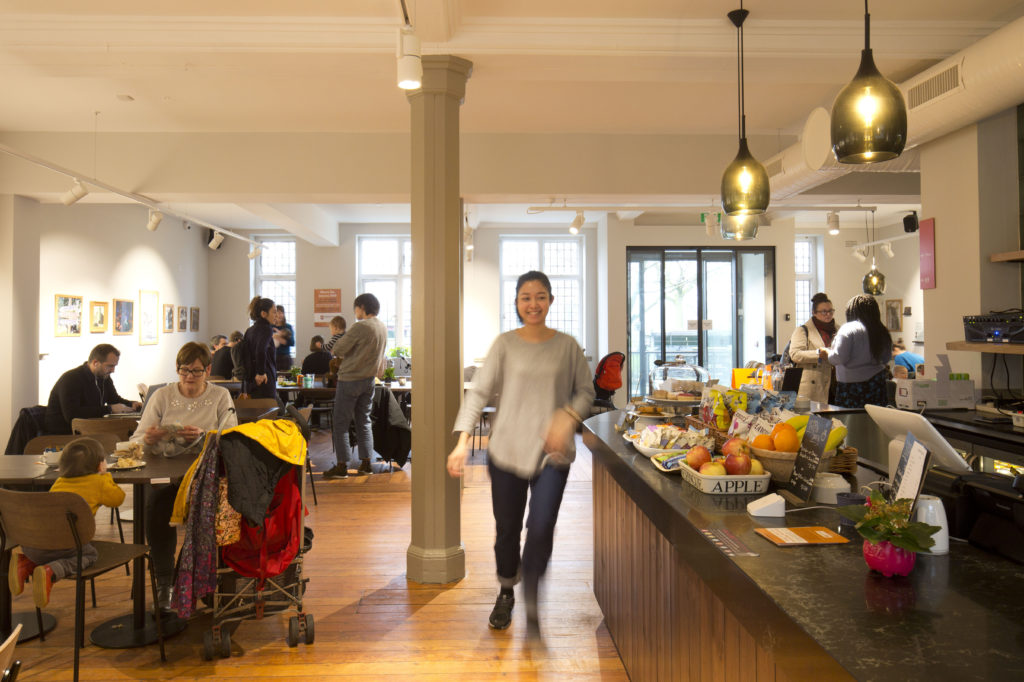 Arts centre with great cafe, hire and office spaces
We are a multipurpose arts centre that includes a theatre, gallery and dance studio where we provide a programme of weekly activities including dance and health and fitness for all ages: from under 5s to 90 years plus! The Oh! Gallery provides excellent professional gallery space for new and emerging artists.
We run a great cafe overlooking Weavers Fields.
We provide affordable office space to circa 30 organisations, charities and social businesses. We also provide affordable meeting and events space and in partnership with others provide a programme of community classes and events.
We provide a range of volunteering opportunities where you can gain valuable work skills or donate your time to support Oxford House's work.